The online community of addiction recovery blogs continues to change and grow. It's become too big for us to keep up with, but fortunately others are succeeding in effectively gathering blogs together. For an ongoing, updated list of LDS Addiction Recovery Blogs, click on the following button. Our list below also includes some blogs from people who may not be LDS and/or may not have registered with the LDS Addiction Recovery Blogs aggregator, so we will keep our list up as well.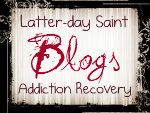 - – - – -
One of the most difficult aspects of porn and sex addiction is isolation. In an attempt to connect with someone, anyone, who understands, some addicts and loved ones have blogs. They write for different reasons: for personal therapy, as a plea for help and advice, or to share wisdom with others traveling a similar path. Maybe one will strike you and you'll choose to follow along. Or perhaps you will see what we have seen as we've begun looking at the bigger picture:
Most of these blogs no longer stand alone. They form a healing community with one another–a social network for those affected by porn and sex addiction. The writers have created profiles for themselves–many of them under pseudonyms–and communicate with each other about difficult topics through their blogs. (For women who desire online support in a more private setting our forum is also an excellent option.) It's amazing to see internet technology, too often used to shatter lives through porn, now used to aid in the healing process through the synergy of this virtual community.
***As you explore the list, please keep in mind that each blog author will have his or her own writing style and tone. Each is in her own stage of the process. Some are wives of addicts not in recovery, some are wives of men in recovery, some have divorced and are rebuilding their lives, and some have dealt with their own personal addiction to pornography. If you find one that doesn't float your boat, please respectfully move on. You never know … it just might be what someone else needs. Please also see our disclaimers at the bottom of our site.***
Women's Stories
The Beggar's Daughter - Jessica (female addict in recovery)
Be Strong, Be Confident - Mac
By the Light of Grace - Sidreis (female addict in recovery)
Crushed Becomes Whole – Bec
Diary of a Sparrow - Hope
Eat my scabs - April
Fighting the Plague of Pornography – Lottie
Healing At Heaven's Fountain - Angel
His Problem is Not the Same as My Problem – MM
Kill Your Own Buffalo – Mrs. A
Learning From My Husband's Pornography Addiction - Jane
Life by the yard is hard - greenolives
Life Outside the Bubble - Bubbles
Lottie
Mrs. A's Recovery Journey - Mrs. A
My journey as a porn addicts wife - Hope
My name is jacy - Jacy's current blog (Meet Jacy)
My Not-So-Perfect Mormon [former] Marriage - Jacy's original journey
On a Journey - With Love From a Rescued Heart
PASG Works - for LDS men who are working on recovery from sex/porn addiction
Take a seat - Nora
Walking In Freedom - Amy (addict in recovery)
Walking Through Fire - Marlee
What doesn't kill me makes me stronger – Mrs. M
Wives Helping Wives - Wife A & Wife J
Men's Blogs
Battle Log of a Nephite Warrior - Warrior
Becoming a Rock – Pete
Master Myself, Master the World - Will & Leo
Row Boat and Marbles - Andrew (includes guest posts from wives of addicts)
Professional Blogs
Love You, Hate the Porn — Dr. Mark Chamberlain
Memoirs of an LDS Therapist - Maurice
Porn/Sex Addiction Resource list – Laura Brotherson
(Have an addition? Please email us at username "hopeandhealinglds" found at gmail, or leave a the link in the "comments" section, but be sure to label it clearly as we are still sorting through a significant amount of spam. Thanks!)